Description
Call MBC at 800.371.8044
Download Reflection Flyer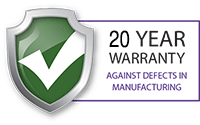 Reflection
No Flip / Single Sided Plush
All foam mattress. 3" of Cooling "Gel Visco" memory foam at the surface combine with high density foam and a luxurious soft cover to form a superior pressure relief system.
Features

Gel Visco Memory Foam
A conducive material that reduces heat by pulling it away from the body, so you stay cooler at night. It has a higher support factor than regular memory foam.